Telephone: 0086 18600881811
E-mail: tomzhxc@hotmail.com
Address: No.12 Guanzhuang road Chaoyang District Bejijng China
Post code: 100024
Getting time, please wait...
Easy Book. Book a tour or service by E-mail: tomzhxc@hotmail.com or Call us 0086 18600881811 to get more information
Safe Pay. You don't need prepay us. You could pay us after the tour or service.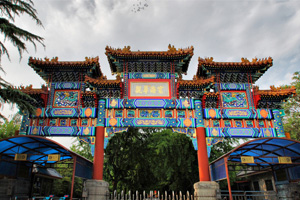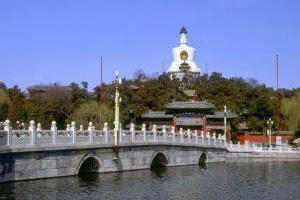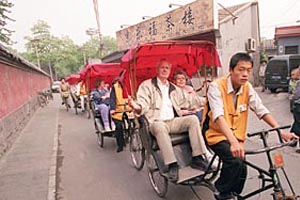 Tour Code:BJOT-04
Itinerary:
  The tour guide will meet you at the hotel lobby around 8:30am. You will go to
Beihai Park
which has another name the Winter Palace. You will enter
Beihai Park
through the front gate(the south gate), and spend 1.5 hours in there and go out of it through the back door(the north gate). And then you will walk for 5 minutes to
Hutong
area to take a rickshaw to have a
Hutong
tour.
Hutong
is the narrow alley way. The
Hutong
area is the old part of Beijing. During the
Hutong
tour you will take the rickshaw and visit the local family. After
Hutong
tour, you will go to the Chinese restaurant to have lunch. After lunch, the driver will take you to
Yonghegong Lamasery
.
Yonghegong Lamasery
is a lama temple which has the biggest wooden Buddha statue in the world. You will get there in 20 minutes and spend 1 to 1.5 hours there. After
Yonghegong Lamasery
the driver will take you back to the hotel.
Price for per group in USD
| 1-2 persons:145 | 3 persons:145 | 4-6 persons:180 | 7-8 persons:180 | 9-10 persons:180 |
| --- | --- | --- | --- | --- |
Price includes:
1. An English-speaking tour guide
2. A Private car or van and a driver

Price not includes:
1. The tickets
2. Lunch


Ticket Price: Beihai Park: 10RMB(1.5USD) per person
      Hutong tour(taking the rickshaw and visit local family): 60RMB(10USD) per person
      Yonghegong Lamasery: 25RMB(4USD) per person
Lunch is optional: 50RMB(8USD) per person
How to book?
So easy. You could book the tour by the E-mail. Our E-mail address is
tomzhxc@hotmail.com
. Please tell us your name, other members' names, how many people in your group, which tour do you want to book, the tour code, which hotel do you live and your special requirement. We will reply to you within 2 hours. Or you could call us directly at 0086 186 0088 1811.
How to pay?
Nothing to worry. You could pay the cash to the tour guide at the end of the tour.